Filter by Category
IICRC
Live Streaming Fire/Odor Combo
with Bruce DeLoatch

Nov 4, 2020 at 8 am
This LIVE-STREAMING, Instructor led, Fire/Odor course concentrates on technical procedure for successfully completing the restoration of a fire and smoke damaged environment. Students will learn how to combine technical procedures with a practical approach to managing the job site and how that relates to pricing the job.
Learning how to do it right… the first time.
•Deodorization principles
•Restoration Deodorization
•Restoration chemicals
•Hazmat safety & hazards
•Material surfaces & cleaning concerns
•Wall types- painted, paneled, masonry….
•Kitchen items, books, fine china & what your options are.
•Pack out services…. do it yourself or hire out?
Odor sources, detection process, theory of odor control
Chemical options and applications.
Sanitize, disinfect, enzyme, & sealants.
Vapor diffusion technologyAntimocrobials, 'pairing agents', & deodorizers and how to use them
Learn how to detect and address odors caused from biological sources such as:  Decomposition, trama scene clean-up, dead animal proteins, pet urine contamination, microbiological mold odors, tobacco smoke, skunk odor, drug labs, power outage & freezers, combustion sources such as fire and smoke damage, chemical sources such as fuel oil spills or volatile organic chemicals.
This Class is delivered via a Zoom link.  YOu must have working audio and video in order to attend.  All instructions and the link will be sent upon registration.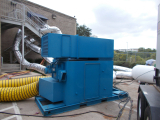 2020 Live-Streaming Commercial Drying Specialist
with Mickey Lee

Nov 9, 2020 at 8 am
PREREQUISITE:  WRT Certification
Commerical Building are not large houses!  There are many, many differences...construction, building use, mechanical systems, materials, safety issues and numbers of materially interested parties.
If you want to dry commercial buildings, this is the class for you!
Learn damage inspection and evaluation, work flow management, process administration and technical methods of effective and timely drying of commercial, industrial, institutional and complex residential water damaged structures, systems, and FFE.
Exam fee of $65.00, payable to the IICRC is a separate and additional charge.
Payment plan available: $250 deposit plus 2 payments of $500.00, paid weekly.
Applied Structural Drying
with Josh Miller

Dec 2, 2020 at 8 am
The IICRC-approved Applied Structural Drying (ASD) course is designed to teach the effective, efficient and timely drying of water-damaged structures and contents, using comprehensive classroom and hands-on training, in order to facilitate appropriate decision making within a restorative drying environment.
With the Applied Structural Drying Course we begin to focus more on the structure.  This training is performed with 'hands-on' in a flooded house with the focus placed on proper techniques of extraction, setting up equipment, monitoring and documenting the strucutral drying sequence properly from inception through completion of the job.
The purpose of the Applied Structural Drying course is to offer in-depth teaching of the science of drying; to teach consensus systems and standards for the water restoration industry.  
Prerequisite:  Water Restoration Technician (WRT) Certification
Payment plan available: $250 deposit plus 5 payments of $180.00, paid weekly.